HOLA from Xcalak, Quintana Roo, Mexico
Located at the Southern most tip of Mexico's COSTA MAYA on the Caribbean shores.
Established in 2013, we are proud to announce that we were the first artisanal brewery and distillery in the state of Quintana Roo.
After a well needed vacation in Seattle, hopping from brew pub to brew pub…pairing all kinds of beers and oysters…we were addicted.
Living in Mexico for the last 30 years, limited by Mexico's brew, we miss the other artisan flavours.
SO, after a lot of trial and error, late night YouTubing, help from friends in the business……we started brewing in our kitchen,

using the guest bathroom as our fermenting room.

Even Mom got involved in the bottling process….
We moved to the garage……
And eventually built an 1100 square foot nano brewery with a 1200 square foot adjacent distillery to it.

We cook on a Sabco brew magic system and brew 15 gallons at a time.

We offer three main recipes and seasonal special brews:
1. TARPON TALE ALE with a wild fish story in every bottle

2. COSTA MAYA SUNRISE AMBER for those legendary Caribbean mornings

3. PERMIT ME 1 PORTER on tap at our bar
After a year of brewing, and more sleepless nights on YouTube….we contemplated distilling whiskey.
Mango Moonshining Inc. is located in the heart of the Mayan people, and "maize" or corn and sugar cane fields not far away. Fresh local ingredients gave birth to our CORN WHISKEY; better known as moonshine…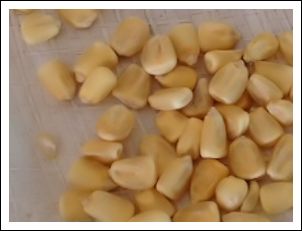 and that is how MANGO MOONSHINING CORPORATION began
Our first 100 gallon still was built by Anthony at Mt Raineer Stills, shipped over to Miami, boated over to Cancun, and finally driven the 5 hours south to home.


After a year experimenting with our first column still, we decided we needed a better way to process the corn, and another still to strip the alcohol out of the mash….
At that point we had a 500 gallon still constructed to our specifications in Cancun with another copper tower built by Anthony.

We have added a 250 gallon cooking vessel to prepare the corn.

So as of August 2015 we have about 400 gallons of whiskey in oak barrels, built in
Guadalahara, aging…and when the breeze off the Caribbean is slight, you can smell the "Angels Share"

We have trained three local guys, Antonio to brew, Alex and Omar to mash and distill.

All of our by products are used by us and our chickens, enough left over for all the neighbours in town.

Our new Ford Transit, to be outfitted, pictures to follow when done, will distribute our products around southern Quintana Roo.
We are also the owners of Costa de Cocos, a fly fishing and scuba diving destination. Our hotel includes 16 palapa cabanas, and the "THE REEL INN, our onsite restaurant and bar. Of course we serve and sell our products there.

We offer our Mula Blanca….white whiskey, AKA moonshine

in 250 ml and 750 ml bottles.
We also have a limited release of our first oak barrel aged 15 month old whiskey.
REMEMBER
LA FIESTA NO ARRANCA SIN LA MULA BLANCA